Today's just so wonderful, I feel like chuckling, hahaha!
I feel all fuzzy inside like the duckling
Full of TARANTULAS!
And now that I'm here, tonight it's gonna get...
WEIRD!
Hey there people of Newgrounds, it's your old pal and overlord: BILL CIPHER! I'm sure you all missed me, so I've taken over the body of your "beloved" Star Nerd for the day, no hard feelings or anything! I even redecoated the place to my liking too!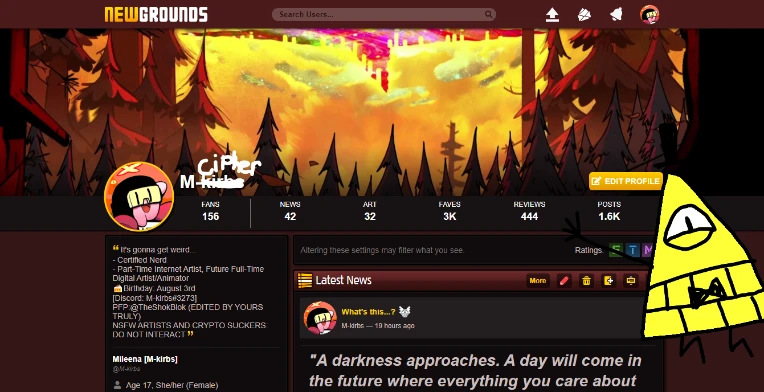 Enjoy the chaos, suckers! STAY PARANOID!
BUY CRYPTO, SUCKERS! (I'm obligated to promote my friend's lovely NFTs for the day too...)
Ugh, I knew that deal about a day full of good luck and happiness was too good to be true...
Upadte: WHO'S THAT, HONEY?